Bridgeville Library, Bridgeville, DE
FOR INFORMATION CALL Bridgeville Library  302-337-7401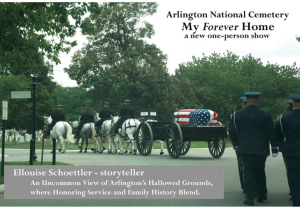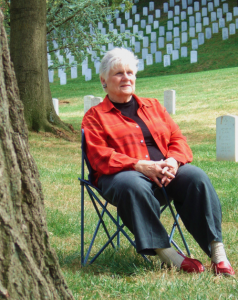 REVIEW:  From The Arts and The Military Experience Journal – HERE
ARTICLE:  Staging Matters of Life and Death – HERE  
Photo by Michael Toscano
Next Performances:
April 11, 2015  Maryland Institute College of Art, Baltimore, MD  details TBA

An Uncommon View of Arlington's Hallowed Grounds, Where 
Honoring Service, History, and Family
Arlington National Cemetery -My Forever Home
A new one-woman show written and performed by Ellouise Schoettler
Read the Back Story of this show HERE.
This show was part of the 2013 Capital Fringe Festival in Washington, DC. Read articles and reviews HERE.