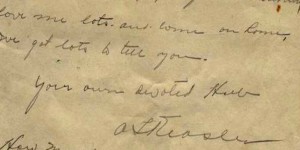 My passion for storytelling is linked to my passion for genealogy. I find stories in genealogy.
Letters particularly bring anyone reading them close to those long ago and the letters tell stories.
Parks is one of my mother's family lines. Did we know this? No. Did she know this? No to that too. Its amazing how the shade from your family tree begins to spread when you start tracing your families.
On one of my forays to the DAR Library looking for ancestors I found this letter from James Parks which says so much about how and why family history slips away.
More than 100 years ago on September 9, 1893 James Parks sat down to write this letter to his Granddaughter:
"My dear granddaughter,
You desire me to write out a history of our family, I regret that I know so little compared with perhaps what I might have learned from my grandfather. But the truth is that at the time when he was capable of affording me information, I was more interested in pocket knives, fish hooks, and pop guns than in family history, and when I arrived at an age when history of my family would have been more interesting, my Grandfather had fallen into a childish stage and was incapable of giving such information about anything of a worldly nature."
What else is there to say. I am grateful for finding this letter – James Parks encourages me on. Letters put you close to the author and I felt I met him when I found this. We are not direct descendants of James Parks – but are collaterally related. Coming EARLY as Mama's families did – the ties are tightly woven.